According to sources close to the deal, United's superior financial strength has given them a huge advantage in negotiations with Pogba's agent, Mino Raiola, and forced Real to admit defeat in their pursuit of the player.
At this point in negotiations, the basic transfer fee for Pogba is understood to start at around £85m (€100m).
However, when taking into account add-ons and bonuses related to the success of the player and the club – as well as Raiola's fee – the total amount United could pay for Pogba's transfer could reach over £105m (€123m).
This is not including the player's contract, which is expected to comfortably exceed £65m, were the club to pay him a basic salary of £250,000 per week on a five-year deal.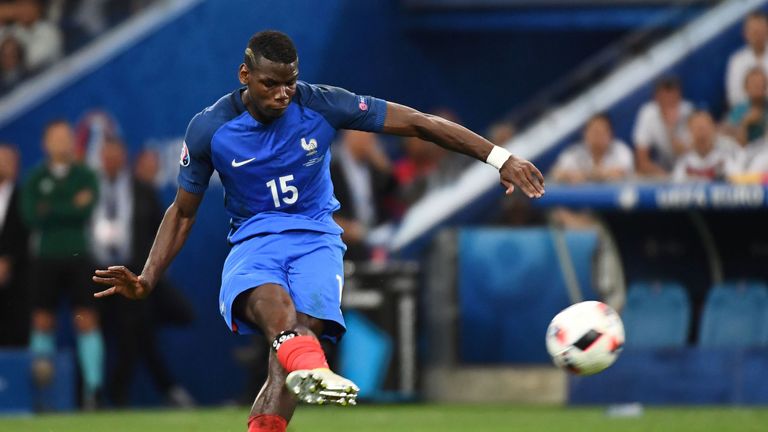 The fact that Manchester United have shown willingness to meet these demands, but also potentially go further if a bidding race with Real plays out over the remaining weeks of the transfer window, has proved too much for the Spanish club's president Florentino Perez.
Reports indicate that Real will now turn their attention to Valencia's Portuguese midfielder Andre Gomes, who could face Pogba in tonight's Euro 2016 final.Gomes is expected to become the subject of a £42m (€50m) transfer bid from Real after the conclusion of Euro 2016.
Raiola and United executive vice-chairman Ed Woodward have been in constant dialogue this summer, having completed deals to bring Zlatan Ibrahimovic and Henrikh Mkhitaryan to Old Trafford. Pogba left United on free transfer in 2012, and was identified as a key transfer target when United first approached Jose Mourinho to become their new manager earlier this year.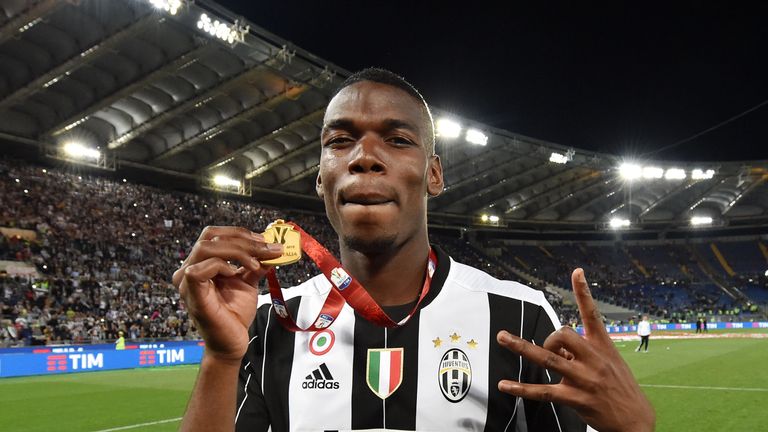 Once Mourinho was in place, Woodward began implementing his strategy of signing four senior players.Pogba's continued involvement in Euro 2016 meant Woodward and Raiola were relaxed about focusing on other targets.
Neither party wanted the French player's club future to become a sideshow while he was trying to lead his nation to European Championship glory.
With the tournament reaching its conclusion tonight, Woodward and Raiola are now comfortable increasing the pace of negotiations and remain confident a deal can be done.
From an economic point of view there was initial hesitation at the club about how much it would cost to bring Pogba back after an incredible rise to elite level at Juventus over the past four seasons.
However the impact he would have at United has proved too strong, with Mourinho convincing the club's hierarchy that Pogba is a key part of the rebuilding process needed to get the club back to the top level of European football once again.United's board accepted