At least 60 people are reported to have been killed after a truck ploughed into a crowd in an apparent attack in the French city of Nice.
A truck crashed into a crowd of people celebrating Bastille Day in Nice, France, on July 14, with the city's former mayor saying "tens" were killed in an apparent terrorist attack.
CNN is reporting the occupants of the truck exchanged gunfire with police. It is not known if anyone else was shot.
Photos and videos posted on social media show bodies lying in the street and there are reports of dozens injured.
One eyewitness reported seeing the driver slam the lorry into revellers celebrating Bastille Day on the city's famous Promenade des Anglais.He then emerged from the vehicle and started shooting, local resident Wassim Bouhlel told news agency AP.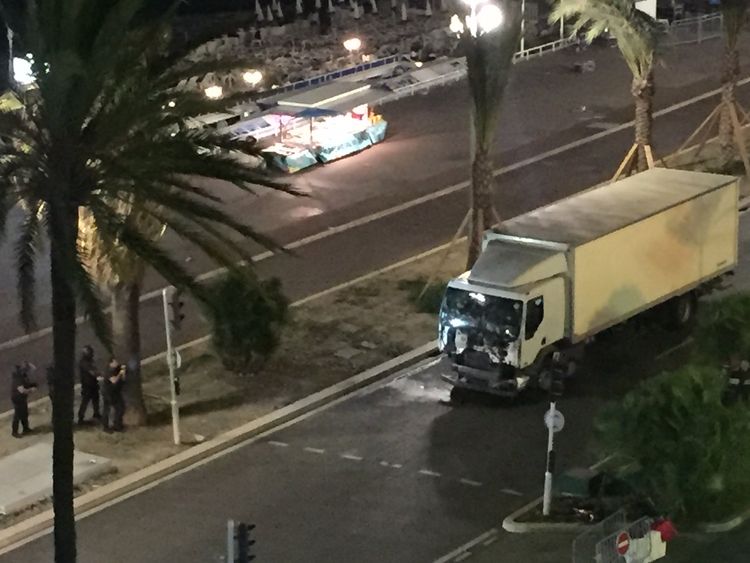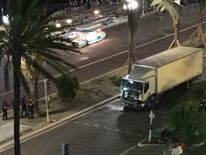 "There was carnage on the road," he said. "Bodies everywhere."Local newspaper Le Parisien is reporting that shots were exchanged with police.
"According to our information the driver of the lorry has been killed. A possible accomplice fled the scene," the newspaper said.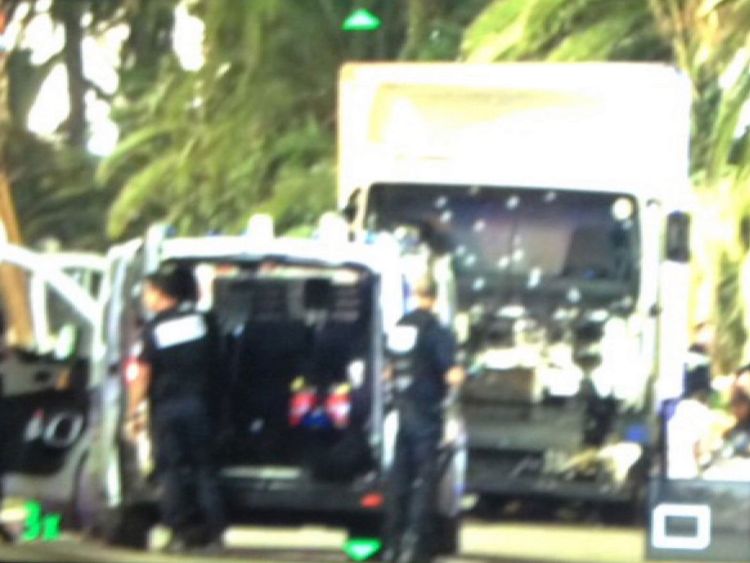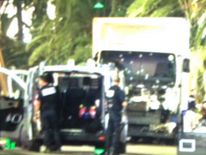 An image appears to show the front of a white lorry riddled with bullet holes.The incident took place as revellers gathered to watch a Bastille Day fireworks display on city's waterfront.Dramatic footage shows dozens of panicked people running from the scene.
"People are running. It's panic. The lorry mounted the prom, he drove over everyone," a journalist on the scene for local newspaper Nice Martin reported."Everyone is bleeding – there are loads of people injured, without doubt."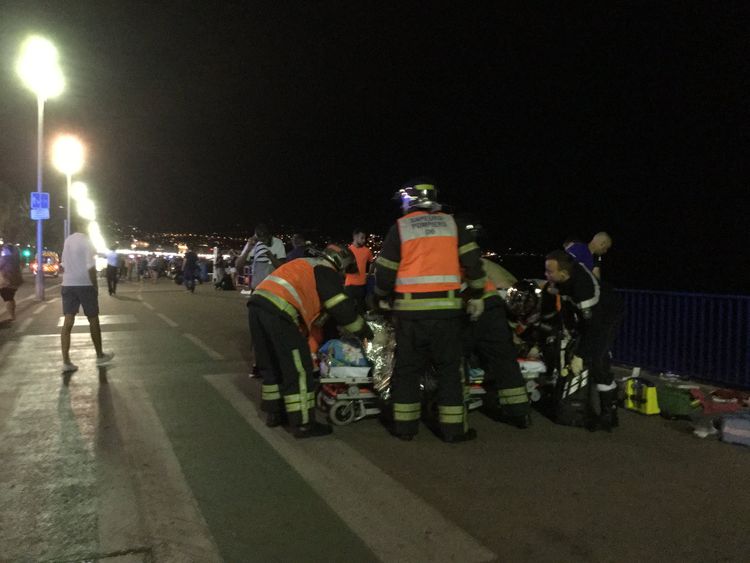 President of the Nice Cote d'Azur region, Christian Estrosi, has tweeted: "The driver of a lorry seems to have killed dozens of people. Stay in your homes. More information to follow…"
People running away from scene in #Nice (#France) after vehicle hit crowd, unclear if terrorist attack pic.twitter.com/XRQ8zrZG2J

— Roeland Roovers (@r0eland) July 14, 2016