Ghana seems to be the hotspot for foreign investments as Hyundai and Kia are set to set up their assembly in the country.
The two companies join Toyota-Suzuki, Nissan, Kantanka, Volkswagen and Sinotruck in Ghana.
More global companies seem to deem Ghana a viable investment ground as Hyundai and Kia follow the path of Twitter to base their assembly plants in Ghana.
The two automakers will now manufacture and assemble their vehicles in Ghana and distribute them to other African countries for sale. Both Hyundai & Kia plan to establish the assembly plants in the West African country before the end of next year.
Aside from Hyundai and Kia, other car manufacturers like Toyota-Suzuki, Nissan, Kantanka, Volkswagen, and Sinotruck have already made Ghana one of their assembly locations in Africa.
When the foreign brands start distributing their vehicles to their market in Africa, other African countries will have to depend on Ghana to import cars. This means these African countries will become a source of revenue for Ghana in the auto market.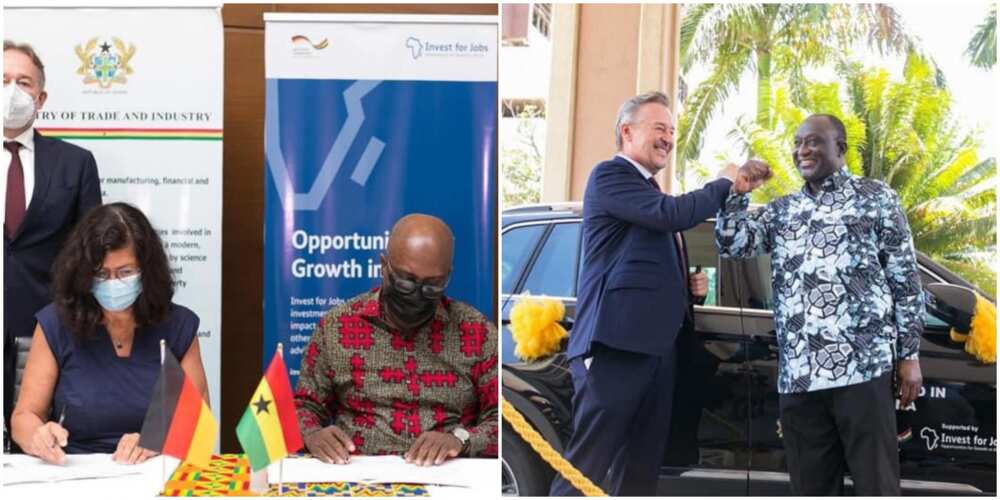 In a statement announcing the decision of Hyundai and Kia, Ghana's Minister of Trade & Industry, Alan Kyerematen, stated:
"Pleased to announce that Hyundai & KIA are set to establish assembly plants in Ghana by the end of 2022 to join Toyota-Suzuki, Nissan, Kantanka, Volkswagen & Sinotruck".
"The Ghana Auto Development programme = 3,600 assembly & 6,600 manufacturing parts jobs in Ghana. #InvestforJobs." He wrote on Thursday.